Chrom
Hall of Famer






Posts

: 5944


Standard Cash

: 20771


Reputation

: 257


Join date

: 2011-07-06


Age

: 37


Location

: Minnesota


Subject: Matthew Riddle on MMA: 'I don't want anything to do with it' Wed Sep 11, 2013 9:16 am

---

Quote :

Matthew Riddle has had it with MMA. He's fed up, disgusted and more than a little bit pissed off with the sport he's dedicated himself to since 2008.

And so at 27, and after five years as a professional, the former UFC fighter is calling it quits. At least for now. And the most surprising part of this sudden career move?

"Honestly, it wasn't even that tough of a decision," Riddle told MMAjunkie.com.

To hear Riddle tell it, his retirement has a lot to do with a cracked rib and a rigid Bellator schedule. After being released from the UFC following his second positive test for marijuana in less than a year, Riddle signed with Legacy Fighting Championships. Shortly thereafter, his contract was purchased by Bellator, which planned to feature him in its welterweight tournament, set to kick off later this month at Bellator 100.

But after the rib injury forced him off that card, Riddle said he was told that he'd have to sit out the rest of the year with no paycheck. And that, said the former "Ultimate Fighter" competitor, was something he simply couldn't afford to do.

"When Bellator bought out my contract they said, 'We're family, we take care of our own,'" Riddle said. "But then I crack a rib two weeks out from a fight and ask for an extension, like Joe Warren got, and I get told no. Then I ask if I can fight before the end of the year and I get told no on that. I've got three kids, man. When they bought me out of the Legacy contract, that was back in May. They kept me on the bench from May until September. I got hurt for September and now they say they can't get me a fight until January or February. The bottom line is, I've got a wife and three kids. I've got bills I have to pay."

Riddle said he told Bellator that without a fight before the end of the year, he'd be forced to retire and seek employment outside of MMA.

"[Bellator] knew that for a fact," Riddle said. "I said it to them (Monday). I told them that if I couldn't get a fight by the end of the year, I need to retire and get a full-time job. They were like, 'Well, we can't [get you a fight].' Really? Viacom can't? Bellator can't? OK, I guess I need to retire then."

According to Riddle, financial concerns are only part of the reason he's hanging up the gloves now. He made an average of about $50,000 a year fighting in the UFC, he said, which isn't bad but also isn't terribly lucrative considering the sacrifices – both physical and otherwise – he had to make to get to that point, Riddle noted.

"I've had multiple surgeries," Riddle said. "I get cut open, I'm in pain, and I can't even pay my f---ing bills. People know who I am and I'm on TV all the time, but I can't pay my f---ing bills, so who cares? What kind of sport is this? What's the point of being in it if you can't even make money? Especially a sport where you get torn open, get brain damage and bleed? And then people give me s--t because I'd rather retire and get a real job. At least that way I'll get a check every week and not worry about someone trying to cut my face open or knock my f---ing teeth out."

As for whether his use of medical marijuana – not to mention the career opportunities those failed drug tests cost him over the years – played a part in his retirement? On that, Riddle remains ambivalent. On one hand, it cost him his spot in the UFC, though he insists that "no commission ever took a dime" from him over post-fight drug tests.

continued...

________________________________________________

"Jumping Jesus on a pogo stick. Everyone knows that a burrow owl lives in a hole in the ground. Why the hell do you think they call it a burrow owl, anyway?"
Triggerman99
Title Holder






Posts

: 5979


Standard Cash

: 57527


Reputation

: 511


Join date

: 2011-07-11


Age

: 38


Location

: New York


Subject: Re: Matthew Riddle on MMA: 'I don't want anything to do with it' Wed Sep 11, 2013 3:18 pm

---

Wow.
I usually don't put too much stock into a fighter bitching about their employer, but the way Riddle lays it out paints a pretty shitty picture.

He gets hurt training to fight.
He tries to get another fight and they won't let him until next year.
They're probably not gonna pay him dick when he eventually does get a fight.
And he can't go fight somewhere else because he's under contract.

Man, I can't say I blame the fighter on this one. I wouldn't put up with that shit either.
stock
Top 10 King






Posts

: 2377


Standard Cash

: 33286


Reputation

: 274


Join date

: 2011-08-01


Location

: Madison


Subject: Re: Matthew Riddle on MMA: 'I don't want anything to do with it' Wed Sep 11, 2013 3:59 pm

---

Do they at least pay for his fight/training related medical bills?
Seems that should be under some sort of DWC claim as he is technically getting injured while doing his job.

If your not near the top of the food chain, fighting pretty much has to be your life, as the pay is not good. I think most folks know that already.


________________________________________________


DEP
Internet Troll Champion!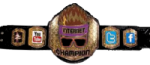 Posts

: 1768


Standard Cash

: 7577


Reputation

: 182


Join date

: 2011-07-07


Subject: Re: Matthew Riddle on MMA: 'I don't want anything to do with it' Wed Sep 11, 2013 4:34 pm

---

@stock wrote:

Do they at least pay for his fight/training related medical bills?
Seems that should be under some sort of DWC claim as he is technically getting injured while doing his job.

If your not near the top of the food chain, fighting pretty much has to be your life, as the pay is not good.  I think most folks know that already.

Seems like it's that way in any career field you choose.

Being an engineer you're going to get a headache because you're doing complex algorithms all day, and being a fighter you're getting a headache because people are trying to knock your teeth out. Tradesmen can be out of a job and not expect a paycheck if they miss a bid on a big job or if all their tools get stolen one night. That's just how contract work is. That kinda falls in the category of things that come with the job. Golden parachutes only exist if your parents are loaded. I don't feel bad for the guy but I wish him the best in whatever he chooses to do.

________________________________________________
Grey Suit
Hall of Famer






Posts

: 294


Standard Cash

: 29262


Reputation

: 68


Join date

: 2011-07-10


Location

: San Diego


Subject: Re: Matthew Riddle on MMA: 'I don't want anything to do with it' Wed Sep 11, 2013 10:24 pm

---

@DEP wrote:



Being an engineer you're going to get a headache because you're doing complex algorithms all day

Nah we have computers to do all that stuff for us.

________________________________________________
Sponsored content

Subject: Re: Matthew Riddle on MMA: 'I don't want anything to do with it'

---